Healthcare Professionals
Nurses, Medical Technicians, and Certified Nursing Assistants are just a few of the patient care roles we help fill.
IT Professionals
We can assist you in filling critical IT roles including Programmers, Coders, Data Architects, Cloud Engineers, and more.
Our Unique Process
Our screening and matching process identifies candidate technical skills AND key behaviors they need to succeed on the job.
Healthcare Professionals Recruiting
In today's challenging labor market, especially with the added pressures from COVID, maintaining a high-quality healthcare workforce has become increasingly difficult. This directly affects staffing-to-patient ratios, patient care quality, and even the ability to attract patients, particularly when there is a shortage of specialized staff.
ENS, a renowned global recruitment agency, understands these challenges and has been dedicated to assisting healthcare providers worldwide for over 15 years. Let us help you solve your staffing needs and ensure exceptional patient care.
We specialize in nursing and support positions including:
Licensed Practical Nurses
Speciality Care Nurses
Certified Nursing Assistants
Medical Technicians
Licensed Therapists
Home Health Care Nurses & Assistants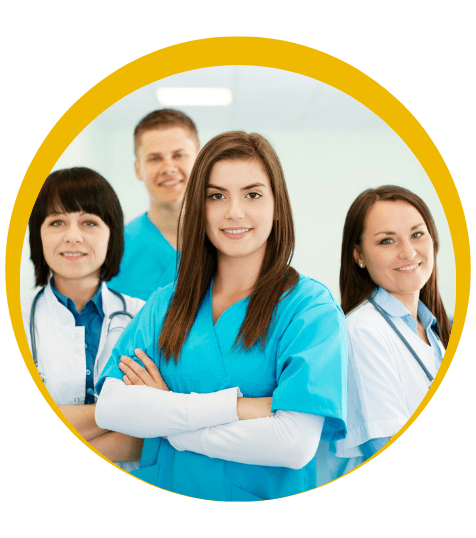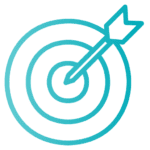 Fostering global success through tailored staffing solutions for clients and candidates
Empowering Healthcare Worldwide Through Excellence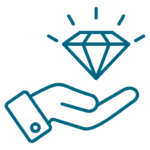 Integrity, Innovation, Collaboration, Excellence, Diversity and Impact
IT Professionals Recruiting
We are one of the leading overseas nursing recruitment agency in Delhi, India. Our Information technology recruiting has unique challenges related to the speed of change within the industry, competition for qualified talent, ever-increasing costs to attract talented professionals, and high turnover related to supply/demand imbalance. An expanded approach to recruiting efforts with ENS can help solve IT staffing challenges. Our global presence gives us the flexibility to attract permanent direct hires, and outsourced staffing both in-country and overseas. Trust ENS Healthcare to find the perfect fit for your Talent Recruitment Solutions, ensuring a seamless and successful talent acquisition process.
We specialize in a variety of IT positions including:
Programmers / Coders
Cloud and Data Architects
DevOps Engineers
Project Managers
Cyber and Information Security Specialists
Systems Analysts
20
Countries across the globe
A BETTER PROCESS PRODUCES BETTER RESULTS
Our Unique Process
We use a client centric approach to every job we fill, matching the unique values and culture of great companies – to individual candidates best equipped to succeed with exceptional companies. Our time tested and proven 4 Step Process:

STEP 1
FILTER OUR CANDIDATES
We go beyond basic technical capabilities, and uncover personality types, and key behaviors required to succeed on the job from Dday One.

STEP 2
ENGAGING INTERVIEWS
Our ESM Interview for Success Process helps candidates and employers be prepared, so both parties can present the best versions of themselves and the companies they serve.
STEP 3
PRECISION WITH DETAILS
Hiring new team members requires intricate knowledge and ability to manage the myriad rules and regulations around hiring processes, licensing and certification.
STEP 4
POST HIRE EVALUATION OF SUCCESS
We do 30, 60, and 90 day post hire evaluations – enabling 360 degree feedback to continually improve your hiring process.
WE CONNECT GREAT PEOPLE TO GREAT COMPANIES
ENS stands as a premier overseas recruitment agency in India, dedicated to empowering individuals by placing them in roles where their success fuels the growth of the companies they serve. With over 4000+ placements across the UK, Ireland, Cyprus, Canada, Australia, and beyond, we cater to the evolving needs of our clients in the dynamic global workforce landscape.
I had a very good experience with ENS. Mr Ankur and his team were very responsive to my queries and made sure to accommodate all my needs. My application going here in the UK was fast, smooth, and hassle free. I highly recommend ENS to help you achieve your UK dreams! 🫶🏻
Thank you ENS Health Care and the staffs those who support me to reach my dream country.I really appreciate your guidance and efforts to complete my entire paperwork without any delay.All the very best for your future endeavours.
Elizabeth MATHEW
2023-07-13
I would like to thank ENS for making my dream true especially Mr Asif he guide me and support me for all the entire process. I will recommend ENS to all my friends for those who are trying for Ireland process.
It's good agency for overseas recruitment for nurses.I'm too happy with AMITH response to my queries.Thank you so much
ENS was very helpful throughout my journey to Ireland, from the beginning till I reach Ireland. I appreciate their team work and communication with the candidates. Once again I thank ENS for making my dream true.
Best Agency for abroad processing. Always guide us in each steps with proper instructions.I strongly recommend this agency for all.
Ashly Thankachan
2023-07-12
I would like to thank ENS healthcare for making my dream true. Mr.Amit and Mr. Asif helped me through out the journey to Ireland.Inspite of my doubts and insecurities and they made my way clear in every step. They have submitted my work permit request and received without any delay( within 20 working days). I would recommend ENS to everyone who are aspiring to be an International nurse.
jophy maria john
2023-07-12
They support and guide us properly....Thanku for your help to start my dream journey 💕🙏
Reshma Mary benny
2023-07-11
I am so glad to getting my DL with in 5 days after submitting my documents. Thank you ens healthcare for your support and guidance, especially Mr.Ankur, he guides me a lot and support me through out the process.
Whether you are hiring for a great company, or you are a great professional candidate – we would love to hear from you. We typically respond to inquiries within 24 hours. Regardless of your time zone, we can contact you at your preferred time. Let's see if we can find the right match for you!
Head Office
1416 Rosewood Hill Dr, Vienna VA 22182
India Office
Regus, Vasant Square Mall,
Vasant Kunj Marg, New Delhi, Delhi 110070
Email
info@ensinc.org
SHARE